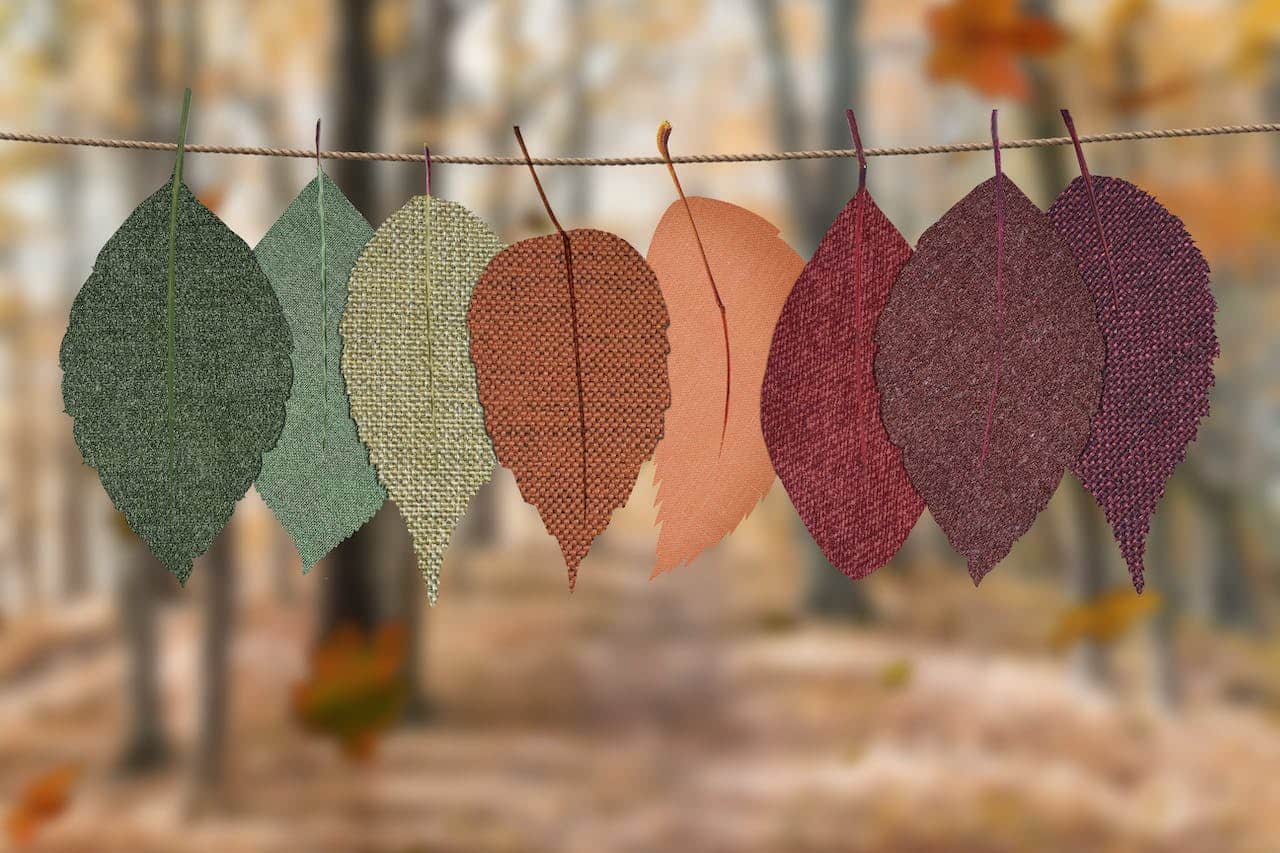 Latest updates on the EU sustainable textiles strategy: A green recovery strategy for textiles
Note: read our more recent article for the latest update on the EU Sustainable Textiles Strategy.
The textile industry is currently facing a double-whammy of challenges, dealing with longstanding sustainability issues as well as the impact of COVID-19. Given the radical disruption to clothing supply, demand, and distribution caused by the pandemic, it could be tempting to prioritize economic recovery over sustainability actions. 
But the European Commission and relevant stakeholders are committed to improving the sector's environmental impact. With no clear legislation on sustainability, textile companies have been way behind on all things green. That's all about to change. The EU's new roadmap of its strategy for sustainable textiles, published in draft form in January 2021, plans to ensure that the "textile industry recovers from the COVID-19 crisis in a sustainable way". The aim is threefold:
boost competitiveness;

improve sustainability; and

enhance resilience.
Like 2020's European Green Deal, the initiative links economic and marketplace growth with clean, green business practices. 
Sustainability is now a must for textile firms who will need to comply with new EU regulations and appeal to an increasingly environmentally-savvy marketplace. The EU has laid out its plan, but that's only the first step. The initial round of feedback, which ended in early February, generated over 200 pieces of feedback from interested stakeholders. But organizations will have a chance to influence the EU's decisions through a formal 12-week consultation scheduled to begin in late February/early March.
Over the next six months, the Commission will also organise several online workshops for companies to provide input on the strategy. It's more important than ever that textile companies stay informed on upcoming sustainability initiatives to prepare for changes and get their voice heard in shaping the final policy. 
Want someone with deep experience and connections in the EU to help guide your sustainability strategy? Get in touch!
The latest news
Here at Ohana, we keep our fingers on the pulse of EU trends, aims, and policies. Back in September, we wrote a primer on what the EU was thinking around the sustainable textiles strategy and made some predictions on the direction they'd take. Now that we have the first draft of their roadmap, here's our "state of affairs" followup. We'll take you through what the current plan looks like, how it will affect organizations, and how you can have your say before the finished policy goes through.  
Synergising sustainable initiatives 
The textile strategy fits in with several other EU initiatives designed to revitalize the bloc's approach to sustainability and social issues. As we predicted, the EU Circular Economy Action Plan, launched in March 2020, is central to the textile roadmap. This includes a focus on circular product design that keeps products and materials in use and eliminates waste.
There are also references to the European Green Deal – which identifies textiles as a priority sector for sustainability – as well as the Industrial Strategy and Chemicals Strategy. The EU also plans to maximize synergies with the New Consumer Agenda and Sustainable Product Initiatives to ensure that companies are held accountable for the sustainability claims they make to consumers and that they offer sustainable aftercare of products like repair of garments. Companies will have to substantiate their green claims across the entire value chain using methodologies like the Product Environmental Footprint. 
For companies, this translates into major changes at every stage. Product design will need to be more circular; materials more sustainable; and businesses should start seeing waste as a resource for new garment production. Advertising and marketing strategies will need to be updated with transparent, measurable, and reliable green claims.  
By drawing on this range of initiatives the strategy covers many bases. However, it's important that the EU recognises the importance of synergising these different approaches so they are clear and effective for all stakeholders. There's a need for strong governance to ensure that different EU departments – like DG Environment, DG Justice and DG Growth – work closely together on a unified approach. It's also key that all of the methods for designing, tracing, and reporting sustainability impacts are based on the same principles so companies can put them into practice. 
As part of Ohana's work representing the concerns of stakeholders, we'll be pushing for strong alignment so that the final strategy can solve the industry's sustainability problems in a comprehensive way. 
Facing up to problems in textile 
The roadmap aims to address several major issues in the textile sector. The EU will regulate circular design, green claims, working conditions, and waste management with mandatory legislation and guidelines. They also plan to offer companies significant incentives, funding and support for eco-friendly design and recycling practices – which will boost the sustainable and circular textiles market.  
The EU plans to tackle: 
Transparency and green claims
As expected, the roadmap draws attention to a lack of transparency across the value chain. Without clear, aligned methods, it's difficult to prove the real impact a garment has. The strategy is a welcome step forward. It will oblige companies to better substantiate their green claims with common measurements. But some aspects still need to be defined more clearly. 
In the consultation period, we'll be calling for the EU to base sustainability tracing instruments on unified principles and to make use of existing industry tools. 
Circularity and new business models
To make the textile ecosystem fit for the circular economy, the new strategy calls for products that are more durable, reusable, recyclable, and repairable. This means companies will be rewarded for sustainable design and sustainable after-sales services. Right now, the roadmap focuses on encouraging use of product-as-a-service models. 
Ohana will encourage the EU to also look at other circular models companies may want to use and to ensure the policy is flexible enough to allow companies to be innovative when designing products in the future. 
Chemicals and waste 
Stakeholders have been active in sustainable chemical management. The initiative Zero Discharge of Hazardous Chemicals (ZDHC) is made up of key industry players like H&M Group and Inditex who are looking at innovative solutions to the presence of chemicals in textile production. As expected, with the current roadmap, the EU aims to further reduce the use of hazardous chemical products in textile production as well as tackling processes that release microplastics. Companies will have to adapt to new chemical requirements.
It's also positive to see a stronger focus on Extended Producer Responsibility (EPR), with plans to develop clear guidelines for better waste collection and sorting systems to enable high-quality textile waste collection. But the roadmap isn't clear enough on how waste criteria is defined, and many of the stakeholders we work with are concerned that the current plan doesn't recognize that some textile waste can actually be turned into resources for the industry. 
We'll be campaigning for clear rules to enable a seamless secondary raw material market in the EU in the final strategy. 
Due diligence and social issues
Another aspect stakeholders may want to see more emphasis on is due diligence throughout the company's supply chain. It's crucial to identify and address both social and environmental risks in the fashion industry. Organisations will need to be aligned on accepting social responsibility and abiding by their duty of care to workers, customers, and other stakeholders. There will be major EU legislation later in 2021 on Mandatory Human Rights and Environmental Due Diligence, and this should be incorporated into the sustainable textiles strategy. 
Read our case study on how we helped a Dutch foundation build a due diligence action plan.
How organisations can engage with the roadmap
The roadmap is a big step forward in getting the textile industry up to speed on sustainability efforts.  
But what's on the table right now is provisional. The real policy will be influenced by organisations, members of the public, and other stakeholders. Later in spring 2021, the EU will open up a 12-week consultation: an opportunity to have your voice heard and make an impact on Europe's sustainability strategies. Textile businesses can start by reading our primer on engaging with policy – and policymakers.
As well as building relationships with policymakers, it's a good idea to build partnerships with other stakeholders. We've written before on the power of stakeholder collaboration, when two or more companies join forces to present their position, write papers, and connect with EU decision-makers. At Ohana, we're experts at guiding this process of policy engagement and collaboration, which helps organisations to make lasting change. 
Want someone with deep experience and connections in the EU to help guide your sustainability strategy? Get in touch!
Join our newsletter to keep up to date with the latest news and information coming out of the EU.