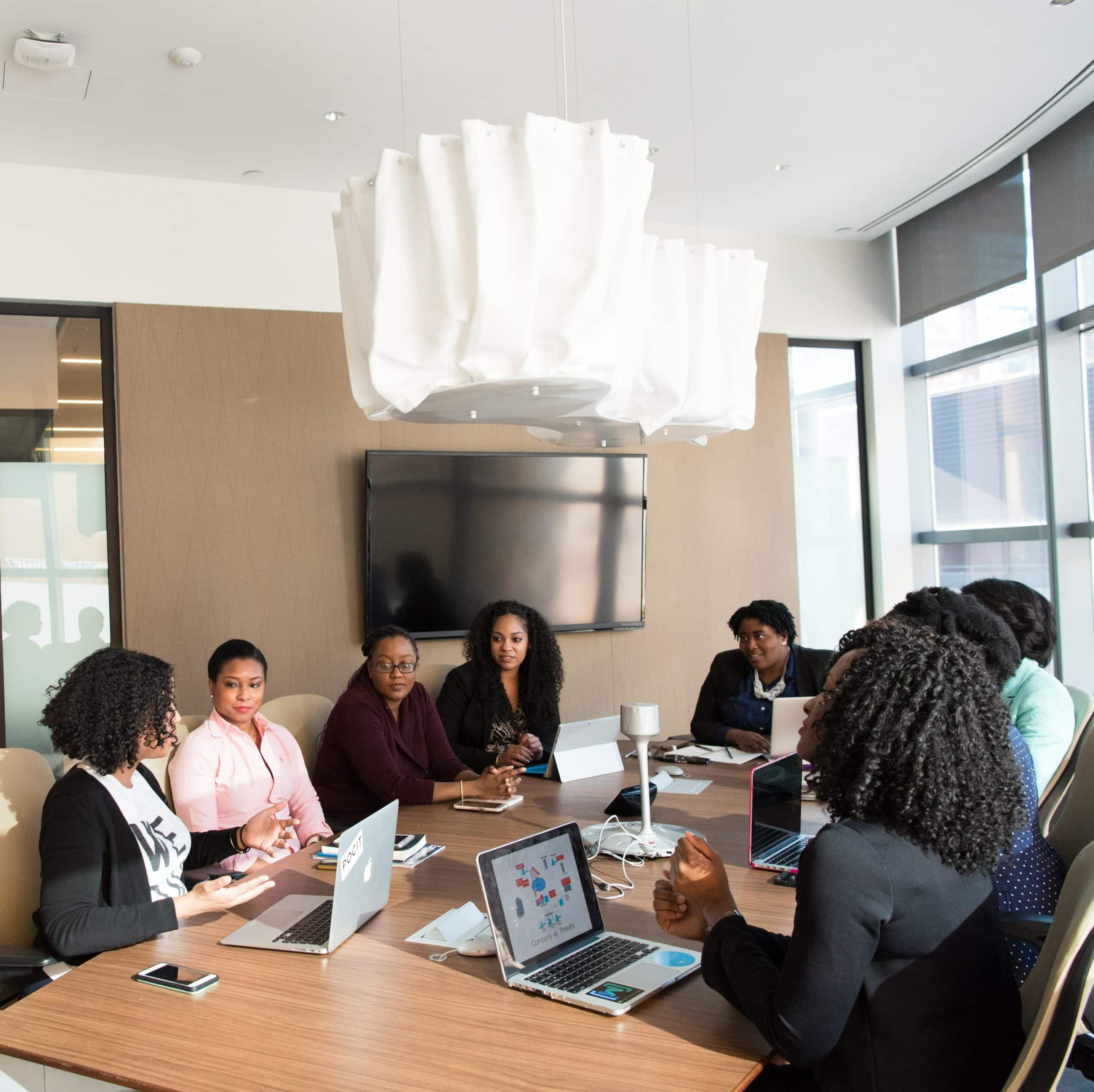 What Does it Mean to Engage With EU Policymakers?
You may think that legislators and policymakers only listen to each other, somewhere in an official-looking and oak-laden office in Brussels, but laws are the result of listening to societal players, businesses, and the public. In fact, the European Union welcomes your voice more than you think, and there are many ways to get your voice heard. 
Indeed, new laws and regulations, especially those concerning business practices, can't be made by policymakers alone. They may have great ideas and great intentions, but they need input from business owners—the people in the field, doing the work—to be sure their ideas and initiatives are even feasible.
If businesses want to make an impact on helping Europe go carbon neutral, reverse the loss of biodiversity, and helping the world become a sustainable environment for future generations, they need to engage with policymakers to make sure the plans will work.
Businesses don't need to cross their fingers and hope that the new laws will allow them to continue running. They can actively seek out relationships with policymakers and provide their input in the policymaking process.
Today, we're writing about what it really means to engage with policymakers at an early stage and how to do it.
Want someone with deep experience and connections in the EU to help guide your sustainability strategy? Get in touch!
How does policymaking work?
European policymaking is more of an iterative than a linear process. There are different phases:
Agenda setting

Formulating

Adoption

Implementation

Evaluation

Support / Maintenance
Before adoption, agenda-setting and formulating follow the below steps in most cases for sustainability legislation:
In preparation

Roadmap

Public consultation

Commission's Draft Act

Parliament and Council's review of the draft act

EU institutions' adoption
The public can participate at every step, but if you want to have any real influence in the policymaking, we recommend you start right at the very beginning.
The policymakers you should first prioritize engaging with are in the Commission—they draft 70% of the laws, which are then amended by Parliament and Council.
You'll need to have some research and a position paper ready. You can collaborate with stakeholders to do that—as explained in this linked post. 
But, in any case—start early. Policymakers don't work on the same timescale as you. 
While your research might take months, years, or even decades, they'll often need your stats and work in a matter of weeks, not right when it's convenient for you.
Why do policymakers need to hear from business owners?
They just don't always know the way things operate in your business.
For instance, the current definition of waste and end-of-waste criteria don't allow H&M Group, our client, to ship collected clothes considered as feedstock in their internal circular economy system within the EU so  it could be sorted and recycled into a new fiber and therefore a new shirt. 
The law says you can't do that because it's been collected as a waste and not as a resource. It's a logistical nightmare. But they didn't know that yet, so that's where we come in as public affairs consultants. 
We informed them that if they want to work toward a circular economy within the textile industry, the definitions are not helping our logistical ability to do so. Then, you work together with the policymakers to find a solution and make the implementation workable.
How can you start engaging with policymakers?
Let's say the Commission is having official processes. You need to monitor the Commission's work plan and their website Have Your Say, where they published policy roadmaps and consultations. 
The first thing you need to do is send your position paper and answer the online questionnaires once they'll launch the official consultation.
Before that, we recommend you try to have one-on-one conversations with representatives from the Commission. You can always see who is in charge of the policy and you can contact them by email. 
These one-on-one conversations are vital and position you as an expert in your industry. It's very important to the people in all institutions  that they're speaking to the right experts. They have a global review on the topic: they talk to NGOs, they talk to industry, and they talk to academia.
So, the most important step is to establish a dialogue and a trusted relationship. When you do, they'll ask you questions because they always want to understand better. Then you should try to find quick answers and always come back with solutions.
They love facts, figures, and clear examples. If you have roadblocks in your goals, don't just complain about them. Give them concrete examples and specific reasons why it's not working. Tell them exactly what needs to change.
If you give them a concrete solution that can help from a legislative perspective, that's ideal.
There are a lot of interests at stake, and if you don't start personal relationships with these people, it's going to be very challenging to stand out in that crowd and have your issues and ideas heard.
It's also important to build personal relationships with more than one policymaker—churn is a reality and people often move departments. If you've spent years building relationships with only one person, they might not be in the position to help you anymore when the time comes. 
You can find them easily on the Parliament or Commissions websites, as well as on the national permanent representations' websites.
Best practices for engaging with EU policymakers
If only we could give you a quick solution, but with policymaking, there never is one. Here are the best practices we advise for when you start engaging with EU policymakers.
Be patient: Building relationships takes time, and in the case of policymaking, timing is key. Be ready, be prepared, and start engaging with policymakers long before there's a law you want a say in.
Always follow up: When you reach out to your policy officer and ask for the initial meeting, be sure to always follow up. If they have questions, always come back to them. Show them you're engaged and you want to really answer their questions. And if you have new things coming up, like an event or webinar, invite them!
Be active: Engaging actively is not a commodity, not something you can just do when you feel like it. You need to put time and energy into building these relationships.
Alternatively, you can work with a public affairs consultant to maintain these relationships for you. That's what we do here at Ohana Consultancy.
Want someone with deep experience and connections in the EU to help guide your sustainability strategy? Get in touch!
Join our newsletter to keep up to date with the latest news and information coming out of the EU.