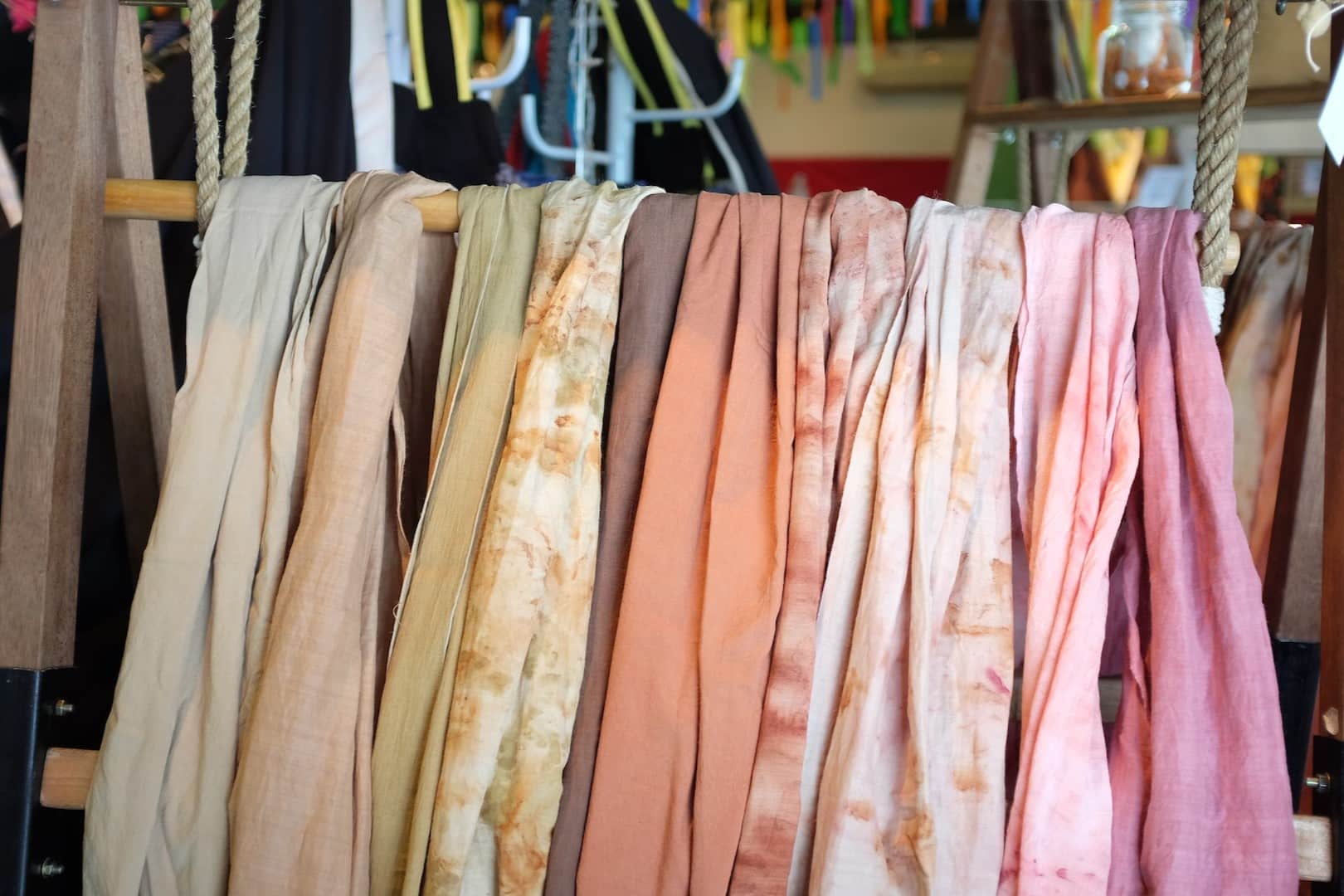 The Gaps In the Waste Framework Directive & the Challenges of Textile Waste: An Interview with Melanie Hackler
The EU Waste Framework Directive (WFD) revision has been highly anticipated by stakeholders across the board. However, the proposal published in early July has left many with more questions than answers about the future of waste management in the EU; at least in practical terms.
For the second article in our Sustainability & Waste blog series, we have invited circular economy and sustainability strategies advisor Melanie Hackler to share her insights with us. Through Melanie's expert insights, this special interview shines a bright light on the many questions left unanswered by the new WFD and analyses the most pressing challenges of textile waste management within the EU, and beyond its borders.
If you'd like to hear more from industry experts about sustainability policy updates and the green transition, have a look at Ohana's complete interview series, which includes conversations with organisations like:
Want someone with deep experience and connections in the EU to help guide your sustainability strategy? Get in touch!
Introducing Melanie & Her Role in the Industry
Melanie Hackler is a circular economy and sustainability strategies advisor with close to 14 years of experience in the automotive sector and a track record of establishing production offices for global companies. Melanie's journey took an intriguing turn when she was recruited by a textile waste management company. This ignited her passion for the subject, driving her to explore sustainability in the textile industry.
Driven by a desire for a more profound connection to her professional journey, Melanie decided to take the opportunity and use her experience in a well-structured sector, such as automotive, to help grow one which is still very much under development, like the recycling and waste management industry.
Embracing her newfound role as an independent advisor, Melanie soon found herself confronted by the challenges posed by the textile waste issue. This unforeseen complexity made her even more determined to drive positive change within this sector.
Today, Melanie works alongside waste management, textile manufacturing and fashion companies developing pioneering projects to connect the dots and close the textile loop.
The Vital Link Between the WFD & the Waste Shipment Regulation
As we began our conversation, Melanie was categoric in saying that, in her opinion, an important determinant of the success of the WFD will be how well we manage to implement the EU Waste Shipment Regulation (WSR).
"Properly implementing the Waste Shipment Regulation is essential to ensuring that the Waste Framework Directive can reach its goals, because I still believe that our greatest challenge is to disrupt the current business model of waste sorting and collection companies, and prevent the exports of low-quality textile volumes to third countries." says the advisor.
She explains that, at the moment, it's still more profitable to resell used garments for third-party countries to recycle into isolation material, for example, than to redirect them locally to organisations working with newly developed textile-to-textile recycling technologies. This means that great loads of low-quality textiles, flexibly classified as "fit for reuse", are constantly shipped to Eastern Europe or the Global South, where shares of them are never actually reused or recycled.
The end result of this pernicious dynamic is that the volumes left for local collection, sorting and recycling entities, which indeed support the circular economy we are trying to build, are currently not enough to warrant bigger investments. And without investments, we are unable to reach the capacity required to properly address the issue of textile waste.
Addressing Challenges Through Policy
Considering that the modus operandi described above significantly slows down the development of a circular textile ecosystem, that is where legislation needs to come in. According to Melanie, we need to develop a robust policy to ensure that collection, sorting and recycling agents will do the right thing at their level, making it worthwhile for all stakeholders to have a more sustainable business model because the level of demand is guaranteed.
To that end, the Waste Framework Directive contributes, among other things, by setting clear definitions of what makes a garment fit for reuse and what is considered a low-quality textile, which should be recycled. In turn, the Waste Shipment Regulation (WSR) should help guarantee that such standards are followed at the borders, limiting unlawful exports.
However, Melanie highlights that how to implement and enforce the rules under the WSR remains a big question mark.
"The idea of the Waste Shipment Regulation is to create boundaries against low-quality textile exports, but I'm not sure how the Member States will really implement and enforce them. It's not possible to open every container being shipped. There aren't enough resources to do that."
So while creating the right regulations, such as the WFD and WSR, remains absolutely necessary, there is also a pressing need for clear plans to effectively enforce them.
Diving Deeper into the Gaps in the Waste Framework Directive
When asked about her general perception of the WFD amendment proposal, Melanie mentioned that while it offers an overall positive perspective for the future of textile waste, there is a lot missing from the document to make it actionable.
Harmonisation of EPR Schemes
As with the WSR, an important issue of the Waste Framework Directive is the lack of clarity as to how the new rules will be applied in a practical sense, especially regarding the creation of Extended Producer Responsibility schemes.
Firstly, the advisor points out the fact that the proposal leaves a lot to be decided by the Member States themselves in terms of how to set up and run EPR programmes. But if that is the case, how harmonised will such schemes be at the end of the day, if each country caters to its own unique reality?
On the other hand, complete standardisation is likely also not the best answer, as Melanie explains
"EU countries have very different levels of experience and resources to implement EPR programmes, so although some sort of harmonisation is certainly necessary, having identical requirements for all nations might not be realistic."
Eco-modulated Fees & Funding
As discussed in our recent deep dive analysis of the Waste Framework Directive revision, the text does not detail the amount to be charged under the proposed EPR eco-modulated fees. This is a crucial element because the fees should serve to fund waste management operations and, as mentioned above, some EU nations have much more limited possibilities than others to implement what is required.
Melanie comments on this unanswered point, highlighting the nature of the challenge
"I'm curious as to how the EPR schemes will be developed and how fees will be set. The level of fees currently practised, which I believe average at six to nine cents per piece, won't be enough to finance the entire infrastructure needed, especially in countries with fewer resources. And these countries are also happen to be the ones where the collected textiles are mostly of recycling quality. This reduces the amount they can raise from better quality textiles, which should cross-fund the operation for lower quality ones."
Balancing Member State's Limitations & the Need for Effective Enforcement
The expert also points out the need for well-calibrated non-compliance penalties within such policies, by offering an example of an issue already identified in the regulation of other types of waste.
"When it comes to other waste streams and the infrastructure they're supposed to have for those, some Member States still find it more advantageous to pay penalties to the EU for not having that infrastructure in place, than to build it. That's because building it is way more costly than the penalties themselves." To which she adds "I fear that similar things will happen in relation to textiles, and likely in those same countries."
However, while strong enforcement is paramount, it is also essential to take the limitations of the different EU nations into account when elaborating legislation, especially in terms of implementation timelines.
Countries with limited experience in dealing with waste streams and Producer Responsibility Organisations, for example, might significantly struggle to meet the 18-month deadline for transposition into law, determined by the WFD.
Prospects for the Future of Textile Waste Management
Melanie stresses that, currently, only 1% of the pieces collected are recycled back into textiles, and that the end-of-life stage of EU garments lies far beyond the Union's borders, due to the exportation practices previously mentioned. Hence, what we actually need is a global Extended Producer Responsibility scheme, with standards to help ensure that textiles are properly handled at every level of the supply chain. This, she says, can only be achieved by expanding our vision to find solutions in unusual places, establishing cross-industry collaborations, sharing knowledge, and actively participating in the policymaking process.
But our interviewee guarantees that while we still have a long way to go, it's certainly not all doom and gloom for the future of textiles.
She comments that policies like the EU Textile Strategy are working to get industry players moving in the right direction.
"With the upcoming legislation, I've noticed more stakeholders starting to prepare for these changes and collaborating with different actors, which is very important."
According to the expert, many organisations are also already hard at work, developing technology to automate and scale textile sorting and the removal of problematic elements, such as buttons and zippers, and to expand our recycling possibilities to more complex fibres.
Want someone with deep experience and connections in the EU to help guide your sustainability strategy? Get in touch!
Join our newsletter to keep up to date with the latest news and information coming out of the EU.