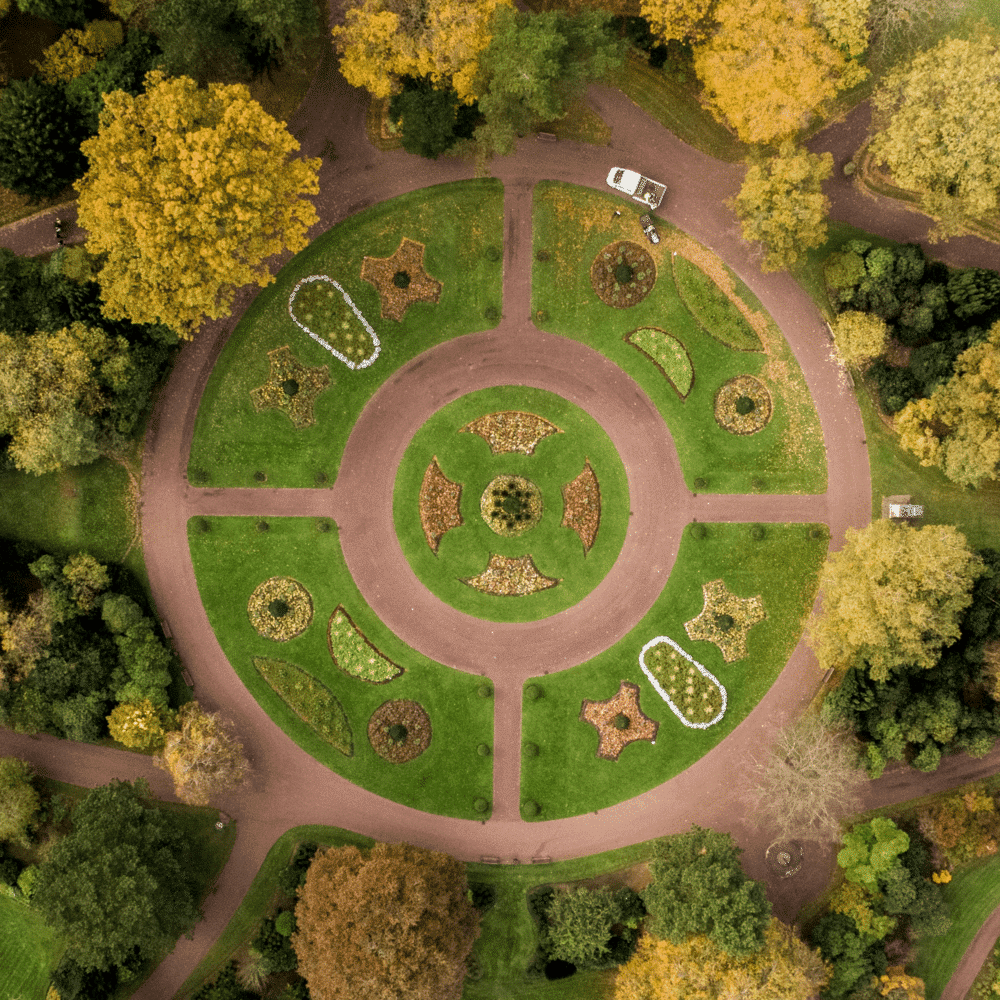 How a Small Player Gets Their Voice Heard in Brussels: An Interview With Sympatex
For many smaller organizations, EU institutions seem like a black box. There's a flurry of activity behind closed doors in Brussels where decisions get made. Then, new policy appears – policy that deeply affects how every single EU business operates. 
But companies of any size can learn how to engage with the EU and positively influence sustainability policy. Our client company Sympatex is proof – so we spoke to CEO Dr. Rüdiger Fox to find out how a small company can make a big impact.  
Our conversation with Sympatex is the first of our new series of interviews with key companies, industry associations, NGO groups, and hopefully politicians, designed to create broader awareness of how the EU works and why public affairs can benefit a huge range of organizations. You'll pick up key insights on how to build an EU strategy and maximize your sustainability impact – and you'll learn more about what we do here at Ohana. 
Want someone with deep experience and connections in the EU to help guide your sustainability strategy? Get in touch!
How Sympatex lives its values
Sympatex was born in 1986, the result of a polymer patent application for a groundbreaking membrane technology for textiles. They're now a world-leading supplier of breathable, windproof, and waterproof materials used in clothing, footwear, and accessories for sports, work, and extreme weather conditions. 
From the start, they've been ahead of the curve not only on tech but on sustainable, responsible manufacturing. Now, every textile they produce is made from fully recyclable, PTFE, and PFC-free membranes, with low Co2 footprint. They've been climate neutral since 2017, and by 2030, they aim to close the ecological loop within the functional textile industry. 
Sympatex sees no difference between its business goals and its sustainability goals: the two are fully integrated. "We've tried to align our business strategy with our values strategy", said CEO Rüdiger Fox, "so sustainability is not a side effect – it's central, and precedes commercial interests". 
It's no surprise, then, that Sympatex wanted to contribute to EU climate discussions and get their voice heard in shaping final policy. We asked Rüdiger about key aspects of their EU experience. 
Why is it so important to talk directly to policymakers – and why now? 
Rüdiger says it's an exciting moment to be speaking with EU decision-makers. "Our fear was that during the pandemic, everything related to sustainability would slow down again, like the last financial crisis. It's rather the opposite." At Sympatex, he says, "We saw lots of initiatives emerging all of a sudden in Brussels – we've never seen that level of intensity and consistency before". 
Lots of different industry representatives and collective public affairs organizations are getting involved. This is a hugely positive development, but industry associations may have to take a middle-ground approach to policy positions so as to represent their broad range of members.
For Sympatex, connecting directly as a company with EU representatives was a way to get their thoughts heard in undiluted form. "We felt it was really so important to get our opinion heard directly", Rüdiger told us. This seemed the best way for Sympatex to tap into "the opportunity we have at the moment in Brussels to really create a new framework for our industry by building a level playing field for all organizations on sustainability."
What's the difference between lobbying, public affairs, and advocacy? 
"With regard to Brussels, the word lobbying has mainly been used with a negative connotation – so it might make sense to use a different word", Rüdiger said. 
"But at the same time, we don't want to hide. We have a clear set of our own interests that we want to place in Brussels – but in our case, we claim that those interests align with the common interests of society in terms of sustainability."
"We're activists disguised in an industrial forum", he continued, whose goals are to "accelerate the policy process and make it precise rather than slowing it down."
While lobbying, conventionally understood, may seem to be about organizations pushing their agenda to the EU institutions, the kind of public affairs advocacy Ohana and Sympatex engage in is just as beneficial for the EU as for the organization. 
"Some things Brussels is doing on sustainability seem to be driven by, let's say, a consumer mood, rather than an in-depth, logical understanding of the issues," Rüdiger says. By connecting with the EU, companies can communicate their specialized industry understanding which allows the EU to take stronger, more data-driven decisions. 
How can smaller organizations overcome barriers and engage with the EU?
"If I'd tried to just take the phone book and figure out who could support me within the EU, I probably wouldn't have known where to start or which criteria to use", Rüdiger reflects. "This is a jungle – you need some sort of a guide". 
It's crucial for companies starting out to get support in identifying the right people to talk to – whether that's using a public affairs consultancy like Ohana, connecting with industry associations, or doing the necessary research. We've also shared tips before on how to engage with members of the European Parliament. "You can actually leverage your opinion quite strongly by just making an effort to go through the EU process for the first time and finding somebody who can accompany and guide you through it," said Rüdiger. "It takes time, it takes effort, but it's fascinating. You need guiding support, but you can't delegate all of it – keep your passion in it."
Sympatex found it useful to engage with industry-wide groups like the Policy Hub. It was empowering for Rüdiger to realize "that I, as an individual or as CEO of a company, can directly answer a request for comment by the EU Commission on an initiative… I was super surprised at how easy that is." Even more surprising was that in an industry with thousands upon thousands of textile brands, only a few hundred really make the effort to engage consistently. 
That means that "if you're on the right side of these issues, you can really have your voice heard, even if you're a small player". 
Which EU policies does Sympatex prioritize to impact climate change?
The answer to this question was clear: "Circularity, circularity, and circularity", said Rüdiger. "Circularity will really be the number one key to sustainability by far." 
Sympatex supports a fully circular approach, which means not only reusing but recycling old textiles as well as production wastes.
Durability in clothing is a hugely important topic, as it allows for repair and reuse and extends a product's linear lifetime. But as Rüdiger says "no matter how long you make a line, it will never become a circle." Therefore design for recyclability and realising a strong secondary raw materials market is crucial to supporting full circularity. 
By engaging with upcoming initiatives like the textile strategy consultation, Sympatex can address challenges and ask the EU for the tools and support they need to improve sustainability across the industry. 
Advocating for true sustainability
For Sympatex, true sustainability is about "being able to do what you are doing forever without harming anybody and without degrading the starting conditions for the next generation."
It's taken some effort and guidance, but the Sympatex story shows that SMEs can make a major impact in the EU. Through their advocacy work in Brussels, they've highlighted the urgent need for data-driven circularity in textiles that will keep the planet safe for the next generation. 
Want someone with deep experience and connections in the EU to help guide your sustainability strategy? Get in touch!
Join our newsletter to keep up to date with the latest news and information coming out of the EU.