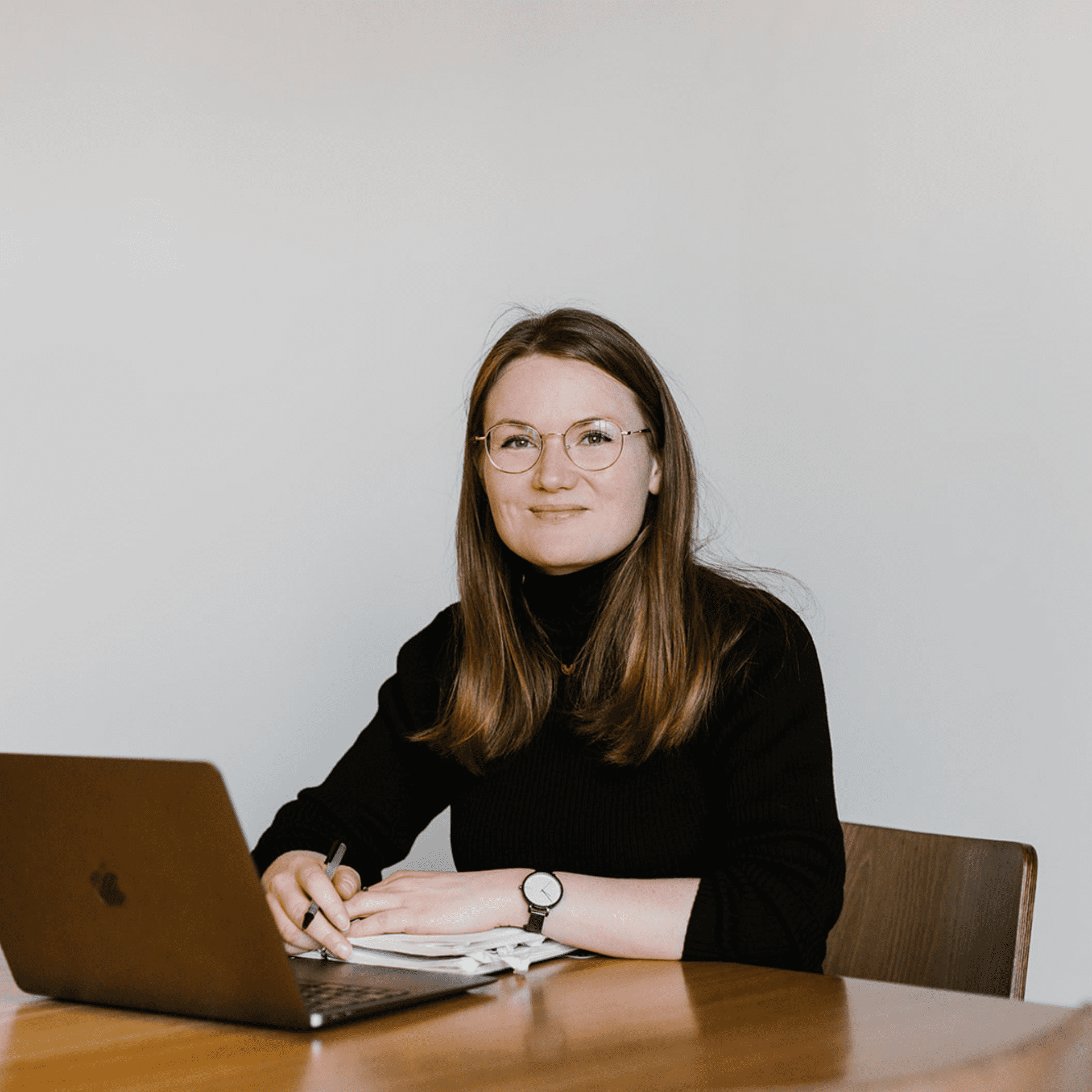 Taking Ohana to the next level: meet our new sustainability expert
Ohana is growing! Our new Senior Consultant, Rannveig van Iterson, is a perfect fit. 
Rannveig has deep expertise combining corporate sustainability with public affairs. She knows how to support companies in making real, impactful environmental changes that are sensitive to the risks and opportunities of their markets. She's truly passionate about sustainability and committed to making change happen – right now.
"The climate and the biodiversity loss emergencies are two of the biggest global crises we face", Rannveig says. "The time has come to put all hands on deck, roll up our sleeves and do as much as we can to rectify this. I want to spend my time turning these processes around." 
It's clear that she's well-matched with Ohana's mission to help companies take advantage of public affairs engagement as a tool to accelerate sustainable, regenerative and circular business transformation.
But Rannveig's unique profile also brings new areas of expertise to Ohana and our clients, which will take our consultancy scope to the next level.
Want someone with EU expertise and connections to guide your company on sustainability and public affairs? Get in touch!
Leading the way on industry change
With years of EU experience at the policy-level, Rannveig is a pro at analyzing and improving both corporate and public sustainability strategies. She's worked with several NGOs and most recently spent almost five years working with the European Climate Foundation (ECF) leading the development and implementation of the clean industry program strategy. Her specialist knowledge of all things are carbon capture, circularity, climate and energy related policies means she's ready to improve public affairs engagement at every stage of the process, from investment, design, and manufacturing to green advertising.   
The skills Rannveig has honed while supporting heavy industry efforts towards carbon neutrality and sustainability will be enormously useful for the textile sector. Textiles is way behind other industries in terms of both emissions and sustainable and circular process. That's all about to change: the European Green Deal and Sustainable Textiles Strategy both prioritise greening textiles and 2021 will see a host of new policy initiatives and EU-wide regulations imposed on the textile industry. Rannveig's firsthand experience understanding how these changes play out in other sectors will be a huge asset to textile companies looking to implement and engage with EU policy.
Furthermore, as Rannveig says, "many of the policies to drive emission reductions are the same in both sectors and I look forward to bringing these experiences with me to work on greening the fashion industry".
Specialised sustainability strategy
At Ohana, Rannveig will focus on supporting public affairs strategy development for emission reductions; energy efficiency; renewable energy policies; materials standards, and product requirements. The Sustainable Products Initiative is set to launch in 2021, and we're delighted to have another materials and product expert on board to get our clients up to speed. Textile companies can also avail of Rannveig's in-depth insights on all things waste-related – including defining criteria for textile waste, shipment classification, collection systems and packaging – which is especially relevant to both the Sustainable Products Initiative and the Sustainable Textiles Strategy which the European Commission is working on at the moment. 
Building policy and stakeholder relationships

 
Rannveig is excited to empower textile companies to engage with upcoming EU policy and Ohana's clients will benefit from her strong relationships with EU Directorate-Generals and industry representatives as well as her experience in advocacy, stakeholder collaboration, networking and partnership-building.  
We're also looking forward to Rannveig offering dedicated support on projects involving green recovery, biodiversity and taxonomy. We'll be working with the EU and its stakeholders to properly define terms like "environmental activity" and "green investment" and with companies to define their biodiversity strategies. 
A team effort between organizations and government

 
Rannveig strives to create synergy between industry and policy. As she describes it, "businesses will be one of the key actors of change in delivering a carbon-neutral, regenerative and circular society: they are developing much-needed technologies and innovations". But sustainability efforts "will not happen fast enough if clever policies aren't put in place". "Supporting businesses in their public affairs activities in Brussels is an excellent way to ensure ambitious policies that set high environmental standards and incentivize the green transition. It is a key part of delivering on sustainability goals", Rannveig says – and she can't wait to get started. 
The joy of sustainable textiles
The textile industry holds enormous potential for contributing to a sustainable future. "Everyone has a relationship with clothes", Rannveig reminds us, and finding sustainable, yet affordable, solutions to mass-produced clothing is an exciting challenge. Rannveig is a dab hand with a needle and thread and has designed and sewn her own clothes since she was young. She knows textiles more intimately than most and she's thrilled to bring together her passions for fashion, sustainability, and European policy in her work with Ohana – and we're thrilled to have her.
Want someone with EU expertise and connections to guide your company on sustainability and public affairs? Get in touch!