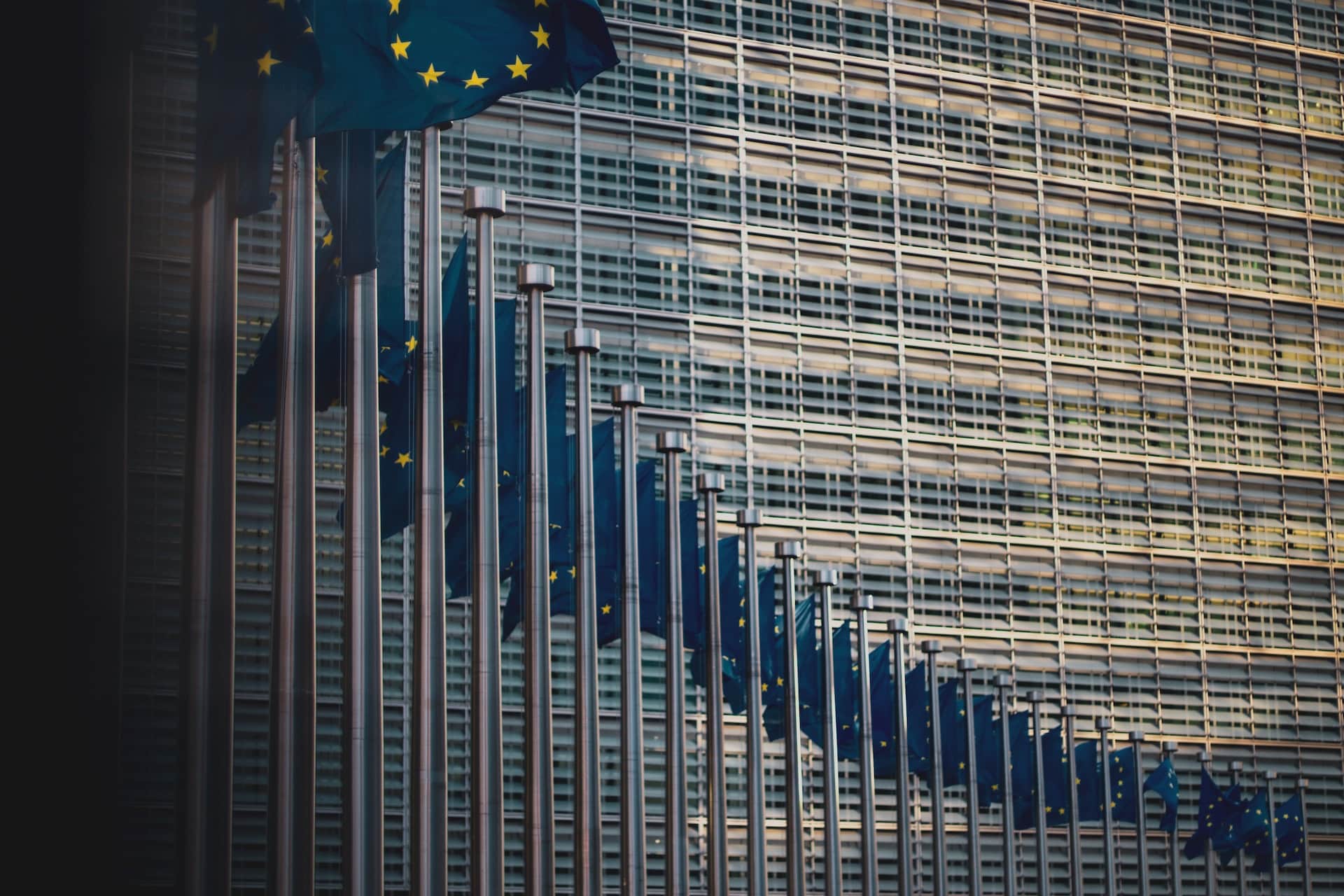 EU EPR: What an Analysis of EPRs in France and the Netherlands Tells Us About the Proposed EU-wide Rules
The recent publication of the amendment proposal to the EU Waste Framework Directive (WFD) has once again placed the subject of textile Extended Producer Responsibility (EPR) schemes under the spotlight in Brussels. Environmentalists and industry stakeholders across the block agree that although the proposal does offer a general idea of the EU's vision for EPRs, it also leaves a lot to be explained.
With so much still up in the air regarding the new EPR legislation, we've decided to dedicate the third article in our Sustainability & Waste series to analysing what we do know about this critical topic. So, keep reading to learn more about the proposed EU-wide EPR rules and the programmes implemented by France and the Netherlands, which highlight some of the gaps in the Commission's plans.
Want someone with deep experience and connections in the EU to help guide your sustainability strategy? Get in touch!
EU EPR Rules Within the WFD Revision Proposal
While EPR programmes are essential to lowering the environmental impact of highly polluting industries, the fact that current schemes within the EU operate very differently poses a significant threat to their efficiency.
Addressing the claim for harmonised EPR rules made within the Eunomia EPR Report, the WFD revision includes standard requirements for textile EPR schemes across the EU.
According to the proposal, from the legislation's entry into force date, Member States will have 30 months to set up and implement their textile EPR programmes. Each country is free to develop its own scheme, but these must meet a basic set of requirements, as we will see below.
The Scope of EU Textile EPR Schemes
As the name implies, the EPR rules established by the European Commission expand the level of accountability of textile producers, making them responsible for the complete life cycle of their products. This includes funding the sustainable management of textile waste generated by them within the EU and reporting to local authorities about the number and type of products placed on the market.
In terms of scope, a wide range of textile goods would be covered by the updated directive, including bed, table and household linen, consumer clothing, footwear and bags.
But who will be considered a producer and, therefore, subject to these obligations?
The text mentions that a producer can be "any manufacturer, importer, or distributor that, irrespective of the selling technique used, including by means of distance contracts, (…) makes available those products on the market for the first time within a territory of a Member State on a professional basis under its own name or trademark."
Textile EPR Requirements for Producers and EU Member States
In order to monitor producer compliance, each Member State will establish its own local textile producer registry, and only registered organisations will be permitted to place products in that market. Within the same system, producers must share performance data and appoint their selected Producer Responsibility Organisation (PRO), which will be in charge of:
Establishing a separate collection system;
Providing information to consumers about sustainable consumption, waste prevention, and other relevant subjects;
Producing yearly reports on the amount of products placed on the market, as well as the rate of separate collection of used and waste textiles and footwear.
Following the "polluter pays principle", the PROs will collect the mandatory financial contributions made by producers to help fund local waste collection and management. These are eco-modulated fees based on the textile's environmental performance, as per the requirements of the Ecodesign for Sustainable Products Regulation.
Producers can expect to pay around €0.12 per piece, and the funds should be used to cover costs related to:
The collection, sorting, preparation for re-use and recycling of textiles;
The transport of the loads collected;
The necessary data gathering and reporting to competent authorities;
Informing and educating consumers;
Research and development to improve sorting and recycling processes, with a special focus on boosting fibre-to-fibre recycling;
France's Pioneering EPR Programme
Understanding the relevance of such initiatives to accelerate the adoption of circular business models, France was the first EU country to set up a textile EPR scheme back in 2007. Since then, the country's EPR legislation has been updated multiple times to expand its scope and tighten its rules.
One of the most important changes was introduced in 2022, determining that unsold textile goods cannot be destroyed. These textiles must be donated or recycled, except when they can no longer be sustainably reused or recycled, or if they contain harmful materials.
Scope and Requirements
France's EPR programme covers clothing, footwear and household linen, and deems producers to be:
"any natural or legal person who, on a professional basis, either manufactures in France, imports or introduces for the first time on the national market products (…) intended for sale in return for payment or free of charge to the end user by any selling technique whatsoever or for use directly in the national territory."
It also details that "where these products are sold under the brand name of a reseller or principal whose affixing results from a contractual document, that reseller or principal shall be considered as a producer."
Bags are excluded from the French scheme's scope, and the fees paid by producers are charged per piece, varying according to the type of textile item. As of 2022, for example, a producer within the market would pay a fee of €0.21 per piece, for regular t-shirts.
Similarly to what is mentioned in the Waste Framework Directive revision, textile producers in France must register with the local administrative authority and collaborate with a PRO to meet the country's EPR requirements. ReFashion is currently the only Producer Responsibility Organisation accredited by French authorities.
EPR Targets in France
The current French EPR legislation establishes collection and recycling targets to be met by the accredited PRO in relation to clothing, footwear and linen, as follows:
By 2024 – 70% minimum annual recycling of waste quantities collected and sorted but not reused, or reused.
By 2025 – 50% minimum annual recycling of waste composed of at least 90% plastic synthetic fibre (collected and sorted but not reused, or reused).
By 2027 – 80% minimum annual recycling of waste quantities collected and sorted but not reused, or reused.
By 2028
60% minimum annual collection of waste quantity (by mass);
90% minimum annual recycling of waste composed of at least 90% plastic synthetic fibre (collected and sorted but not reused, or reused).
EPR Legislation in The Netherlands
EPR legislation is in its early stages in the Netherlands, and the brand new EPR for Textiles Decree came into force on July 1st, 2023.
Scope and Requirements
The decree creates obligations for producers of consumer clothing, work & corporate wear and household linen and, in contrast with France, does not include footwear. It also leaves out bags and accessories, and while returned items are covered, the text does not address the issue of unsold goods.
As in its French counterpart, the Dutch EPR considers producers to be any business entity, manufacturer, or importer that makes a textile product available in the Member State's market for the first time. Parties who sell second-hand clothing are not impacted, and there is a mention of specific cases which might not yet be covered by the text and that will require further assessment.
After entry into force, producers had six weeks to register on an online platform, which will also be used to report information required by local authorities. These reports will include details such as the annual amount of textiles sold and their level of compliance with the programme's objectives.
In the Netherlands, fulfilling the requirements of EPR law is an individual obligation of each producer, and collaborating with a Producer Responsibility Organisation is not mandatory as it is in France. However, it is expected that Dutch textile producers will work alongside an accredited PRO, such as Stichting UPV Textiel, to guarantee compliance.
Regarding the fees that will finance these waste management operations, Stichting UPV Textiel's first estimation is €0.03 per piece in 2024 and €0.06 in 2025. The organisation also mentions that cost analyses will take place periodically and that it will still determine if the fees will be allocated per weight or number of pieces.
EPR Targets in the Netherlands
The Dutch textile EPR Decree highlights two main waste management and reduction goals:
By 2025 (refers to textiles put on the market in 2024)
At least 50% needs to be recycled and/or prepared for reuse

Of which at least 20% must be prepared for reuse and 10% for reuse in the Netherlands
Of which 25% must go to fibre-to-fibre recycling
By 2030 (refers to textiles put on the market in 2029)
At least 75% needs to be recycled and/or prepared for reuse

Of which at least 25% must be prepared for reuse and 15% for reuse in the Netherlands
Of which 33% must go to fibre-to-fibre recycling
Disparities in EU EPR Legislation & the Gaps Within the New Proposal
As it is easy to see from the overviews offered above, there are a number of differences between the EPR programmes established in France and in the Netherlands. There are disparities in scope, in how fees are calculated, what kind of information needs to be reported and more, so both schemes will require adjustments to comply with what is included in the WFD revision proposal.
The narrow scope of the Dutch EPR scheme has been especially criticised by environmental experts, even with a promise from legislators to review it by 2028. And, in fact, they might not be able to wait that long and could have to expand the scope by 2025 to include bags and footwear as per the Commission's text.
One important thing to note is that the institution's proposal does not include objective textile waste reduction targets so, in that respect, both France and the Netherlands are already ahead of the game.
Important Challenges of EPR Policy Making
While countries will certainly be significantly challenged by the upcoming EPR legislation, the EU Commission is still the one with the biggest challenge in its hands.
Even taking only two EU countries as an example, it's clear that harmonisation is essential since the disparities could create chaos for businesses operating across several markets. But how will the Union arrive at a standard set of EPR rules for 27 nations when they all have such different realities, including in terms of waste management know-how and infrastructure?
This is only one of the many questions left unanswered within the proposed text, which also lacks practical information about how these rules can be implemented and enforced.
As highlighted during our interview with sustainability expert Melanie Hackler, if the goal is to minimise the industry's environmental impact, the issue of textile waste exports from Europe to the Global South also needs to be addressed.
"No matter which European country we're talking about, eventually some of the garments always end up being exported to Africa." says Melanie. And, emphasising the need for a global approach to EPR schemes, she adds, "The producers in the EU need to, somehow, still be responsible for the product's end of life in Africa."
So, while the proposal is an important step towards a greener textile industry, obtaining the desired results will require much more detailed solutions and an integrated action plan for all the stakeholders involved. As we have often stated, issues of this magnitude cannot be single-handedly solved by policymakers. They require collaboration between industry players and subject-matter experts, who know what can and can't work in a practical sense, and legislators, who must cooperate locally and globally to deliver truly effective solutions.
Want someone with deep experience and connections in the EU to help guide your sustainability strategy? Get in touch!
Join our newsletter to keep up to date with the latest news and information coming out of the EU.