EU Chemicals Framework: the Pathway Towards Safe and sustainable-by-design Industrial Practices
2050 may seem like it's a long way away but the European Commission is well aware that real transitions take time, especially when large corporations and economies are involved. That's why the institution is wasting no time in developing and implementing a range of new measures to foster more sustainable practices within the EU. The EU Chemical Strategy for Sustainability (CSS), and its flagship initiative the Safe and Sustainable-by-design framework (SSbD), are great examples of this movement and a strategic point of focus for organisations interested in being industry frontrunners.
My objective with this article is to outline some of the most significant changes happening in the European landscape in relation to the use of chemicals, clarifying how the SSbD fits into this context and as well as its relevance for organisations across the block.
Want someone with deep experience and connections in the EU to help guide your sustainability strategy? Get in touch!
The context: upcoming changes in the EU's approach to hazardous chemicals
The SSbD is part of the EU Chemical Strategy for Sustainability, along with a long stream of initiatives proposed by the EU Commission to move us closer to the goals outlined in the European Green Deal.
Hazardous chemicals have long been a point of concern for European institutions, and initiatives such as the upcoming revision of REACH (expected in Q1 2023), EU's legislation for registration, evaluation, authorisation and restriction of chemicals, is proof of its recently intensified commitment to dealing with the subject.
I consider the revision of REACH to be especially impactful as its effects are not only immediate but should bring changes throughout the next decade. In a nutshell, this updated legislation will allow the European Commission to ban more types of hazardous chemicals, through the extension of the Generic Risk Approach (GRA) procedure and group restrictions, which will be increasingly based on the intrinsic chemical hazards, rather than on exposure estimates.
What is the Safe and sustainable-by-design (SSbD) framework?
Developed to accelerate the uptake of alternative and more intrinsically safe and sustainable chemical products and technologies across the EU block, the SSbD framework is a set of research and development guidelines involving pre-market design approach consisting of two parts:
A set of criteria to support the design of safe and sustainable solutions for the use of chemicals;
A five-step assessment that assigns an SSbD score to a given substance, based on its safety and sustainability aspects.
The proposed guidelines clarify that, while the use of chemicals may be required in providing specific functions or services, the overall safety and sustainability of these processes should be a priority. The environmental footprint of any chemicals used should be monitored and minimised throughout the entire value chain and the product's life cycle, with a special focus on resource use and potential negative impacts on ecosystems, biodiversity and climate change.
There is also mention of specific types of chemicals which should be avoided, namely those classified as (eco) toxic, persistent, bio-accumulative or mobile, as well as those with properties considered harmful to human health.
Another important aspect of the SSbD is that it is a ​​Commission's Staff Working Document, supposed to serve as a research and innovation tool, as opposed to a static legally-binding piece of legislation, although that possibility is not discarded for the future.
EU Commission's Action Plan for Implementing the SSbD Framework
The first draft of the EU Safe and Sustainable-by-design framework was published in March 2022 and consultations with stakeholders will continue until the first quarter of 2023. The final adoption of the SSbD criteria and the publication of the Staff Working Document should happen by May 2023, and according to the published action plan, the European Commission is focusing on the following outcomes:
The development of an EU Safe and Sustainable-by-design criteria for chemicals;
Establishing an EU-wide Safe and Sustainable-by-design Support Network to promote information sharing and cooperation along the entire value chain and across different sectors, providing technical expertise on potential alternatives;
Ensuring the development, commercialisation, deployment and uptake of safe and sustainable-by-design substances, materials and products through financial support, especially for SMEs. Financing should happen under Horizon Europe, cohesion policy, the LlFE programme, other relevant EU funding and investment instruments and public-private partnerships;
Mapping and addressing safe and sustainable-by-design skills mismatches and competence gaps, and guaranteeing adequate skills at all levels, including in vocational and tertiary education, research, industry and among regulators;
Closely collaborating with stakeholders to establish Key Performance Indicators (KPIs) capable of measuring the progress of the industrial transition towards the production of safe and sustainable chemicals;
Ensuring that the legislation on industrial emissions promotes the use of safer chemicals by manufacturers within the EU, through the requirement of on-site risk assessments and restriction of the use of very high-concern substances.
What does the EU Safe and Sustainable-by-design framework mean for businesses?
In objective terms, the framework should help organisations understand where they stand in relation to the proposed safe and sustainable use of chemicals, and in developing alternative solutions that are better for human lives and for the environment. Although the SSbD is shaping up to be an interesting tool to support companies in their transition, significant obstacles have also already been identified.
The transparency challenge
One of the main challenges businesses can expect to face in trying to substitute toxic chemicals for more sustainable alternatives is a lack of transparency from chemical suppliers. Much of the information required to fund an organisation's innovation process is withheld by chemical manufacturers under the argument of industrial confidentiality, which has been hindering the efforts of even the most forward-thinking players in the market.
The EU Commission is already addressing the issue through initiatives such as the Digital Product Passport, included in the Ecodesign for Sustainable Products Regulation, but more needs to be done on this front. As is usually the case with any kind of policy change, the participation of key stakeholders in pushing for solutions to remove these barriers is crucial, as evidenced in our interview with ChemSec, a highly engaged environmental NGO focused on the matter of chemicals.
How businesses can pave the way towards a chemical transition
Despite the variables still being discussed by European institutions and stakeholders, one thing is already clear: chemical restrictions for EU products and services will become more frequent in the upcoming years, and companies should start preparing their strategies accordingly.
Another important movement to smoothen the transition is to look for allies among the industry players and to join politically active organisations with a chemical agenda, such as AFIRM.
Finally, since the REACH Revision and the SSbD framework won't be finalised until the start of 2023, there's still time to add your company's perspective on what they should look like, and I strongly encourage all interested organisations to engage with EU policy-makers to help guarantee the development of a robust and realistic solution for all.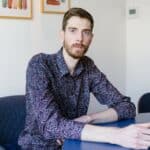 Jędrzej Nadolny is a public affairs consultant who specialises in EU chemical regulations and is currently working alongside Europe's most forward-thinking companies to guide and consolidate their green transitions. Get to know Jędrzej and Ohana's complete team of expert consultants.
Want someone with deep experience and connections in the EU to help guide your sustainability strategy? Get in touch!
Join our newsletter to keep up to date with the latest news and information coming out of the EU.