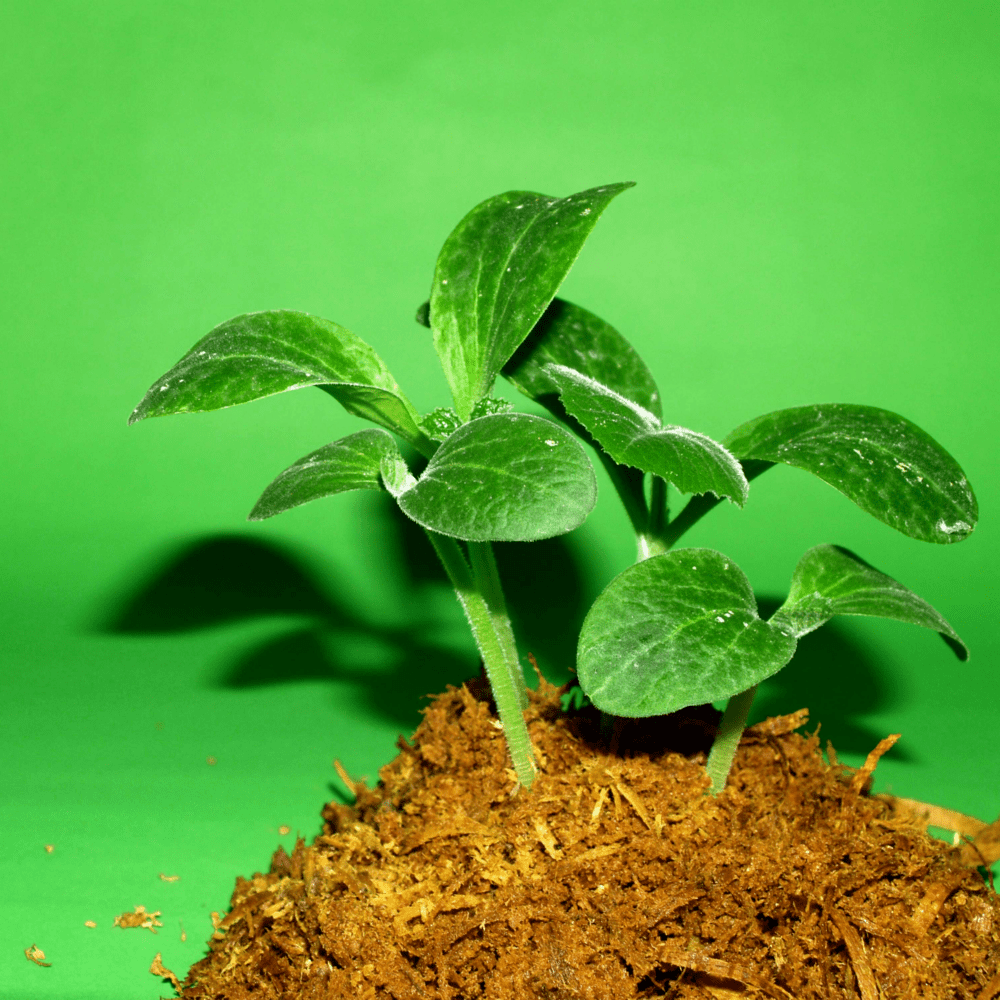 What's New on the EU's Green Claims Policy?
2021 has seen the EU more committed than ever to ensuring companies communicate accurate sustainability information to their customers. New policy will fully transform how companies make "green" claims about the sustainability of products and services. Earlier this year, we wrote a green claims follow-up that briefed you on what the EU was thinking, but a lot has happened since then – and this article will explain all the updates. 
By staying on top of news and predictions around the upcoming green claims policy, businesses can be prepared for the new legislation set to be released in December this year. 
Identifying misleading green claims
The EU Commission started the year with a sweep of websites that tested environmental claims companies made about their products. Over 50% of websites and labels were found to make misleading claims, in sectors ranging from household equipment to garments and cosmetics. 
Some of these were cases of deliberate "greenwashing" – a common practice where companies pretend to be more environmentally friendly than they are. But many misleading climate communications are unintentional. With more than 200 environmental labels and over 80 reporting methods active in the EU, it's no wonder the landscape of green claims is confusing for companies and customers alike. 
That's all about to change. Companies should get ready for new regulations – and measuring tools – designed to make green claims reliable, comparable, and verifiable for consumers. 
To get you ready, first we'll give you a quick recap of all the basics of the EU's green claims legislation. Then, we'll talk you through what's new and what to expect from the final policy. 
Want someone with deep experience and connections in the EU to help guide your engagement with sustainability policy and public affairs? Get in touch!
Green claims policy recap: What, who, and when 
What 
The EU's green claims policy consists of complementary initiatives that will regulate and standardize green claims. These form part of the Sustainable Product Initiative and New Consumer Agenda, and they have been designed in line with the principles of the European Green Deal and Circular Economy Action Plan. 
Who

 
The Directorate-General for the Environment is taking the lead on green claims legislation while Directorate-General for 
Justice leads the initiatives on empowering consumers around green claims. DG-Growth is also involved in key policy debates from an industry standpoint. 
When
Legislation on empowering consumers and green claims will go out in December 2021 as part of a package of initiatives, including the New Consumer Agenda and Sustainable Product Initiative. The final policy is expected to be approved in late 2022 or early 2023. 
What's new on green claims
The EU announced the basics of its thinking on green claims policy in 2020. So what's happened since? 
The EU has closed three major consultations on green claims: Environmental performance of products & businesses – substantiating claims consultation; Empowering consumers consultation; and Sustainable Product Initiative consultation. There have also been regular debates, initiatives, and workshops on the topic. 
Here's a breakdown of the most important news:
EU Green Consumption Pledge 
In January 2021, DG-Justice launched a new initiative: the EU Green Consumption Pledge, with new participants announced in April and June. This is a voluntary initiative that promotes greater transparency and encourages companies to  use the Product and Organizational Environmental Footprint (OEF and PEF) methodology. 
Companies who participate publicly commit to reducing their carbon footprint, producing and marketing more sustainable products, and raising consumer awareness about the sustainability impact of different consumption choices. 
Another round of the Green Consumption Pledge will open in 2022. 
Connecting transparency with traceability 
The latest information strongly suggests that a key part of the green claims policy will set requirements on both transparency and traceability. Transparency refers to the information companies share publicly in an open, accurate, and accountable way so that customers can make informed shopping decisions. Traceability refers to companies' efforts to trace the impact and origins of their products, including knowing where materials come from, so that the company itself can make better decisions. 
Companies can expect the upcoming green claims policy to connect the need for product transparency with the need for product traceability. One key example is the Digital Product Passport (DPP), a tool that could track the environmental impact of a product across its entire lifecycle and make this information accessible to B2B and B2C customers .
Full details on the DPP will likely be released under the Sustainable Product Initiative.
Environmental and social sustainability
More and more, discussions around the green claims legislation are starting to include social issues as well as environmental issues. Increasing calls for transparent information on social issues related to production, including working conditions and fair wages, can be heard from a multitude of stakeholders. 
This is reflected through shifts in terminology in recent debates. The Sustainable Product Initiative policy debate discussed sustainability  communication in broad terms, including social claims along with environmental ones.
The EU Commission is considering how social product communication could be incorporated into policy and tools like the Digital Product Passport. For example, the Commission recently ran a workshop on social life-cycle analysis earlier in  2021. 
It's not clear yet how this broader definition of sustainability will appear in the final policy proposals, but companies should keep these trends in mind and prepare for a social element. 
Empowering Consumers Consultation
The EU has now published its summary of 2020's consultation on empowering consumers for the green transition. 
The consultation showed that consumers have a strong desire to shop and consume more sustainably. However, responses showed that they often feel confused by current labelling and green claims practices, and thus may feel unable to make sustainable choices. 
Consumers offered interesting responses on the kind of sustainability information they want to see disclosed. The kind of information they were most interested in was product repairability, with 41% of respondents pointing to information on products' repair as key to making sustainable choices about purchases. Many respondents also highlighted the need for data on products' environmental footprint and life span, and a smaller number (14%) were interested in the social aspects of sustainability. 
It's unclear how this feedback will translate into the upcoming policy proposals. But it underlines the need for companies to provide clear, detailed, and wide-ranging information on product sustainability, even beyond Product Environmental Footprint (PEF) and Life Cycle Assessment (LCA). 
Textiles stakeholders respond to green claims policy
The Policy Hub – Circularity for Apparel and Footwear has released a detailed position paper on green claims. In the paper, textile industry stakeholders underline their support for rules that encourage clear, comparable, and trustworthy sustainability communication as the key driver for more sustainable consumption. 
Policy Hub proposes: 
Clear rules on the specifics of sustainability communications and a ban on vague, unverifiable environmental claims (like "ethical" or "eco-friendly")

The use of Product Environmental Footprint Category Rules (PEFCRs) and a shared product database to ensure comparable and common standards across all EU Member States 

Green claims that are communicated in easily understandable language and are consistent across digital and physical environments
65 different civil society organisations (CSOs) in textiles have also released their vision for product sustainability claims. 
Here's what textiles CSOs want to see from the EU's final green claims policy: 
A harmonised mandatory labelling scheme for textiles as well as digital tools like the product passport, under the Sustainable Product Initiative

A dedicated regulatory instrument that sets out minimum provisions for the product lifecycle clothing must have to carry a sustainability claim 

Incentives for offering durable garments with longer guarantees and detailed communications on the expected lifetime, repairability, and maintenance of textiles
What's next on Green Claims policy
The EU plans to release the policy on green claims and empowering consumers in mid-December 2021 through the  Sustainable Product Initiative and New Consumer Agenda. 
That means the policy will go to the EU Parliament and Council in 2022 as part of the co-decision process. Once they've agreed on a final legislative text, which could be at the end of 2022 or in 2023, the next step will be getting it implemented by companies. 
Companies should prepare to be implementing green claims legislation by 2024-2025 at the latest. But companies who want to be seen as sustainability leaders should get ready as early as possible – and that's where a public affairs consultancy like Ohana can help you stay on the pulse of green claims and other sustainability policies like the upcoming textile strategy. 
By staying up to date on the latest news, companies can prepare for increased transparency and traceability, possible social sustainability requirements,, and consider different Product Environmental Footprint tools like Digital Product Passports. Remember, the policy isn't final yet – there's still time for companies to have their say by engaging with the EU Parliament and Council at this last stage. 
Want someone with deep experience and connections in the EU to help guide your engagement with sustainability policy and public affairs? Get in touch!
Join our newsletter to keep up to date with the latest news and information coming out of the EU.