WHEN PUBLIC AFFAIRS CONSULTANTS
AND COMPANIES BUILD A RELATIONSHIP 
OF MUTUAL TRUST ANCHORED IN THE FUTURE
SATISFIED CLIENTS
M Group, Sustainable Apparel Coalition, The Policy Hub, CLS
Sustainable Fashion Academy
Sustainable Fashion Academy (SFA)
"Knowledgeable. Professional. Detail-oriented. Proactive. Fast. And generally a great pleasure to work with." Michael Schragger – Founder & CEO, Sustainable Fashion Academy
The Sustainable Fashion Academy (SFA) is a non-profit organisation based in Stockholm, Sweden. SFA's mission is to exponentially accelerate progress to science-based sustainability targets and the global sustainability goals (SDGs) by leveraging the power and influence of the apparel and textiles industries. SFA initiates research and analysis to use for better decision-making, educates change agents, and mobilises key stakeholders around issues needed to transform the industry, such as policy, finance and accountability.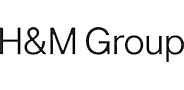 H & M
"We have been working together in different constellations the last five years. Pascale is sharp and fun. She is quick in learning new topics and agile in her approach to see the situation in the big picture and in details. She has the ability to put together a position in no time. She understands the Brussels' environment and knows how to get through, still she has no manner like many others. She is herself and that is absolutely the best. I can strongly recommend her."      Pernilla Halldin – Global Sustainability Public Affairs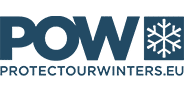 POW Europe
POW helps passionate outdoor people protect the places and lifestyles they love from climate change.  Ohana Public Affairs is supporting Protect Our Winters Europe through 1% For the Planet with guidance, consultancy and key information for europe-wide campaigns in regards to EU Climate policy and supported the development of the POW Europe 2020-23 strategy plan.

STRONG ENVIRONMENTAL
AND HUMANIST
VALUES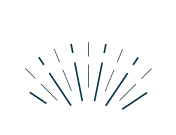 EXCEPTIONNAL
INFLUENCE AND
CONVENING POWER

MEMBER OF THE
1% FOR THE PLANET
MOVEMENT

PRACTICAL ACTION
FOR THE
PLANET

ACTIVE LIAISON
WITH
GOVERNMENT AGENCIES